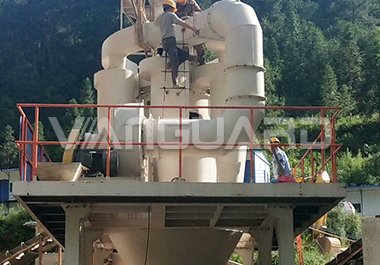 Configuration:YGMO160 European Type Ultrafine Grinder
Material:limestone
Output size:250 mesh
Project Overview:
After the formal operation, the effect is remarkable. Not only the output and fineness have reached the customer's requirements, but the environmental performance is also better.
Project advantage:
This system is equipped with an intelligent PLC control cabinet and upper computer to realize the functions of starting and stopping, monitoring, and interlocking of all equipment of the whole system, and reserves the DNS interface to realize remote control.
Service Guarantee
In order to prevent the rights and interests of customers from being infringed, Vanguard reminds customers and friends: Please order products through the official website of Zhengzhou Vanguard, or call the Unified Sales Hotline:+86-371-5557 8880;Or send mail to:info@vanguardtec.com,We will contact you as soon as possible to provide you with the most professional service in the industry.