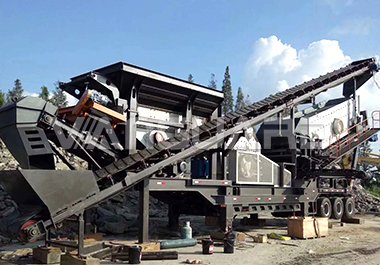 Configuration:VPM-3 Mobile Crushing Plant
Material:sandstone
Capacity:150T/H
Project Overview:
The customer is located in a mountainous area in Zhejiang Province with a rugged road and is restricted by the terrain and worksite. The traditional fixed crushing and screening equipment cannot meet the needs of on-site operations. Therefore, the selected equipment needs to be able to move on rugged mountain roads and operation.
Project advantage:
Our company adopts advanced VP series mobile crushing plant with advanced equipment and flexible configuration. Compared with a fixed production line, the input cost is less; in terms of the project cycle, it avoided complicated foundation construction, shorten the project cycle, and convenient to move and transfer the production line; in terms of value preservation, its excellent value preservation ability let investors quickly put into new projects.
Service Guarantee
In order to prevent the rights and interests of customers from being infringed, Vanguard reminds customers and friends: Please order products through the official website of Zhengzhou Vanguard, or call the Unified Sales Hotline:+86-371-5557 8880;Or send mail to:info@vanguardtec.com,We will contact you as soon as possible to provide you with the most professional service in the industry.