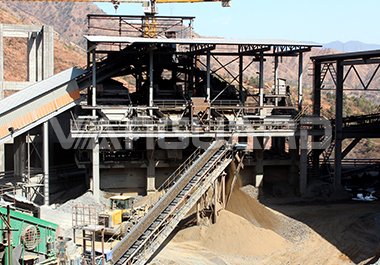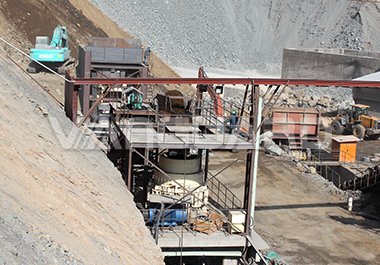 Configuration:feeder, jaw crusher, cone crusher, vibrating screen
Material:granite
Capacity: 800T/H
Project Overview:
The materials are evenly transported through the feeder to the jaw crusher for coarse crushing, then enter the cone crusher for secondary crushing. After crushing, the materials are transported to the vibrating screen through a belt conveyor to classify the finished materials. The materials that do not meet the particle range are returned to the cone crusher for reprocessing.
Project advantage:
The project is a domestic advanced large-scale granite sand making demonstration project. The production line adopts the domestic advanced three sections and one closed-circuit wet production process, with good output particles, reasonable gradation, and convenient and adjustable fineness.
Service Guarantee
In order to prevent the rights and interests of customers from being infringed, Vanguard reminds customers and friends: Please order products through the official website of Zhengzhou Vanguard, or call the Unified Sales Hotline:+86-371-5557 8880;Or send mail to:info@vanguardtec.com,We will contact you as soon as possible to provide you with the most professional service in the industry.