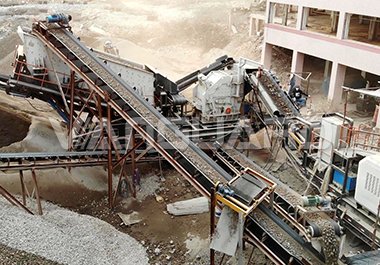 Configuration:VPE Mobile Cushing Plant + VPF Mobile Cushing Plant
Material:construction waste crushing
Capacity:250T/H
Project Overview:
The customer's site has a complex composition of materials to adopt the double-combination crusher to crush and categorize the construction waste through secondary crushing. The equipment has always maintained the efficiency and stability of long-term work due to its flexible applicability.
Project advantage:
The customer uses the integrated crushing and screening process. After the equipment is put into production with the stable operation and the output is high, realizing the reuse of construction waste and turning waste into treasure. The construction waste disposal and recycling project has received strong support from the government, which not only solves the problem of social construction waste accumulation but also brings economic benefits and achieves a win-win situation.
Service Guarantee
In order to prevent the rights and interests of customers from being infringed, Vanguard reminds customers and friends: Please order products through the official website of Zhengzhou Vanguard, or call the Unified Sales Hotline:+86-371-5557 8880;Or send mail to:info@vanguardtec.com,We will contact you as soon as possible to provide you with the most professional service in the industry.