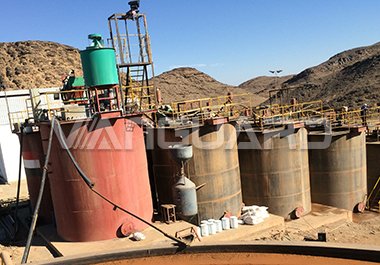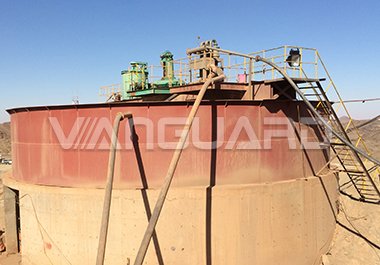 Configuration:
Material:Gold ore
Capacity:< 300tpd
Project Overview:
the gold grade of raw ore is 5.75g/t, the true density of ore is 2.62t/m3, the bulk density of ore is 1.32t/m3, and gold ore is the main recovery object.
Project advantage:
A closed-circuit grinding and classification process is adopted. The grinding products are screened by a chip removal screen, and then flow to the thickener for concentration. The thickener bottom flows through the slurry pump to the leaching operation. After leaching, adsorption and carbon extraction, the gold loaded carbon is obtained, and then the gold slime is obtained by high temperature and high pressure desorption of desorption electrolysis. Finally, the gold slime is smelted into gold slime.
Service Guarantee
In order to prevent the rights and interests of customers from being infringed, Vanguard reminds customers and friends: Please order products through the official website of Zhengzhou Vanguard, or call the Unified Sales Hotline:+86-371-5557 8880;Or send mail to:info@vanguardtec.com,We will contact you as soon as possible to provide you with the most professional service in the industry.