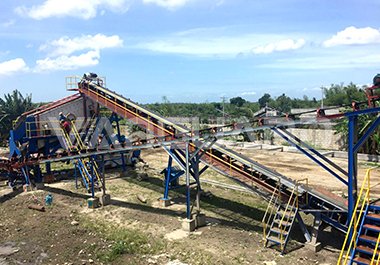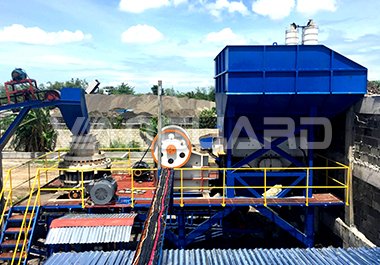 Configuration:eeder, jaw crusher, cone crusher, vibrating screen
Material:river pebble
Capacity:100T/H
Project Overview:
This crushing production line is used to process pebbles, and has the characteristics of good grain shape, high compressive strength, few needles and flakes, and low investment cost.
Project advantage:
Based on fully optimizing the plan, it saves the industrial land area, reduces the total project investment cost, and increases the customer's profit. It keeps the overall production technology and process equipment at the domestic advanced level and ensures the efficient and stable operation of the entire project by adopting domestic advanced technology, mature technology, and reliable equipment.
Service Guarantee
In order to prevent the rights and interests of customers from being infringed, Vanguard reminds customers and friends: Please order products through the official website of Zhengzhou Vanguard, or call the Unified Sales Hotline:+86-371-5557 8880;Or send mail to:info@vanguardtec.com,We will contact you as soon as possible to provide you with the most professional service in the industry.