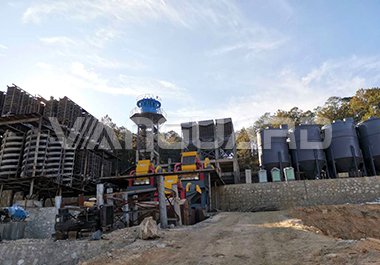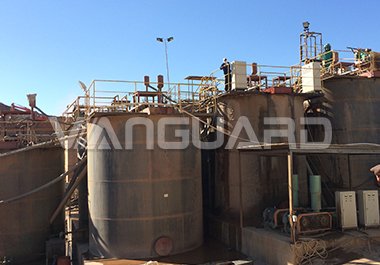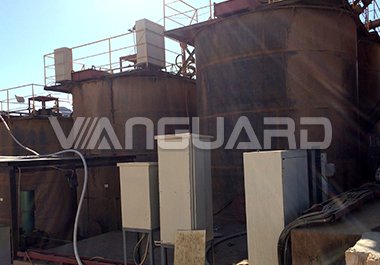 Configuration:impact combination mobile crushing plant
Material:Gold ore
Capacity:300-1000tpd
Project Overview:
the raw ore of the gold mine project is treated gold tailings, the grade of gold is 4.7g/t, and the particle size is fine, and it does not need to be broken.
Project advantage:
The original tailings contain rags, wood, beverage bottles and other debris, which can not enter the production process. The materials are sent to the double-layer circular vibrating screen by the belt conveyor for screening, and the impurities and large ore are removed by the screen. The materials under the screen are transported to the powder ore yard by the belt conveyor for stacking and feeding; The material is fed into the ball mill for one-stage grinding. And the ball mill discharges the ore to the cyclone group for one-stage classification. The cyclone settles the grit and returns to the ball mill for regrind, while the overflow self flow is removed, the debris screen is removed, and then the self flow is sent to the concentration system.
Service Guarantee
In order to prevent the rights and interests of customers from being infringed, Vanguard reminds customers and friends: Please order products through the official website of Zhengzhou Vanguard, or call the Unified Sales Hotline:+86-371-5557 8880;Or send mail to:info@vanguardtec.com,We will contact you as soon as possible to provide you with the most professional service in the industry.