Bauma 2019 ,the world's engineering machinery industry event, which is highly regarded by the international construction machinery industry, the 32nd International Engineering Machinery, Engineering Vehicles, Construction Machinery, Mining Machinery and Parts Expo was held in Munich, Germany from April 8th to 14th. As scheduled, the exhibition is the best in the three major exhibitions in the field of international construction machinery. It is regarded as the Olympics in the engineering machinery industry. It is also the most direct and effective way for Chinese companies to enter the international market and open up overseas markets.
Such a heavyweight event, made in China is indispensable. As an expert in the overall solution of mining machinery, Vanguard Machinery has gone abroad and moved to the international market, and always maintained its unchanging persistence and strategic layout. The buama 2019 in Munich is an excellent opportunity to know Vanguard Machinery for the world.After careful preparation in the early stage, Vanguard Machinery Sales Elite and Technical Engineer will hold face-to-face communication with customers to strengthen the link between the Vanguard brand and the overseas market in Hall A2, booth 620B. At the exhibition, Vanguard Machinery brought its well-recognized and well-recognized star products to Munich, using a variety of customer live recordings to match the product's 3D animation, visually and vividly showing the product's work process to the audience, making the audience to understand products more deeply and get their most authentic feedback to advice on Vanguard machinery products and services.
Industry exhibitions are a window to showcase the strength and products of the company. Effective participation in the exhibition is an important part of the Vanguard machinery market development plan. In the Central and East Asia region, the annual Mongolian International Mining Exhibition was held on April 10-12. The sales team of Vanguard Machinery introduced the company's products and services to the visitors in front of the C07 booth of the exhibition hall. On the opening day, there are a large number of customers coming to the exhibition. Whether it is old friends or new friends, it is a solid partner in our overseas journey, Vanguard Machinery will provide high-quality services for friends with professionalism and quality.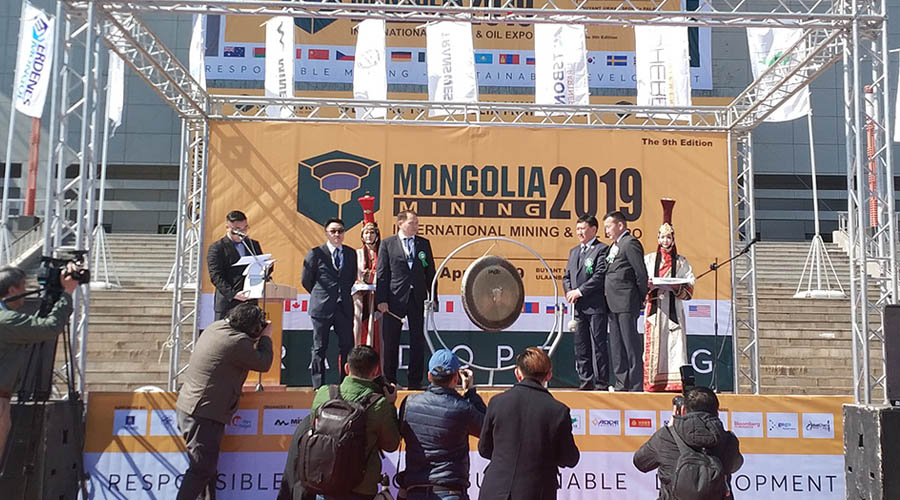 Vanguard Machinery always adheres to the ultimate goal of serving customers, satisfying customers and designing the most suitable production solutions for customers, and actively promotes global business development. On the one hand, through the product "going out" strategy, the business will radiate many countries and regions. On the other hand, it uses the well-known exhibition platform of the industry to understand the new market situation, establish and publicize the corporate image, and enhance brand awareness. There will be rewards in the end, and efforts will eventually be rewarded. In the season of blooming flowers, we will not lose the spring but live up to the time and work together!