We move faster to build dream. Recently, Vanguard Machinery's workshop located in Yuzhou has ushered in the first wave of goods delivery in 2019. The 300tph limestone crushing production line sent to the Shandong customer site has been running for more than a month. After a series of pre-shipment preparations such as successful test-running, quality inspection, careful packaging, and approved list spare parts, it was installed and delivered with the quality and commitment of Vanguard Machinery to the customer site and began to play its own value for the customer's project.
Project Overview :
During the initial inspection of the production line, customers are highly recognized for the advanced large vertical lathe, machine tools and other hardware facilities and high standards of product materials. Our sales manager and technicians accompanied customers to visit the construction site and design the layout of the production line. Their professional technical ability were highly appreciated by customers, and finally the contract was signed.
This project involves raw material crushing, screening, conveying, dust removal system and other equipment. It is an economical, environmentally friendly and high-efficiency stone crushing production line.
Customer requirements:
Processing materials: limestone, Feeding size: 0-500 mm Capacity: 300 tons per hour Application area: mixing station
Solution:
The main equipment of the project is equipped with ZSW490 *130 feeder, 6FX1317 European hydraulic impact crusher, 4YA2860 vibrating screen, DMC200 pulse dust collector and its supporting conveyor.
Among them, 6FX1317 European hydraulic impact crusher is the star crusher of Vanguard machinery. Compared with traditional impact crusher, it can transform freely between primary crushing and secondary crushing by adjusting special equipment. And its crushing ratio is greatly improved, which guarantees the unique advantages of particle size and enhances productivity. It is one of the most popular ones in the field of crushing equipment at present.
The main advantages of the configuration are as follows:
1. Configuration of advanced and efficient equipment and reliable technology, greatly reducing investment costs.
2. Advanced and precise control system;
3. Compact and reasonable layout of the scheme, suitable to local conditions, less space occupied.
4. Energy-saving and environmental protection, in line with the national high standards of environmental protection requirements.
Construction site atlas: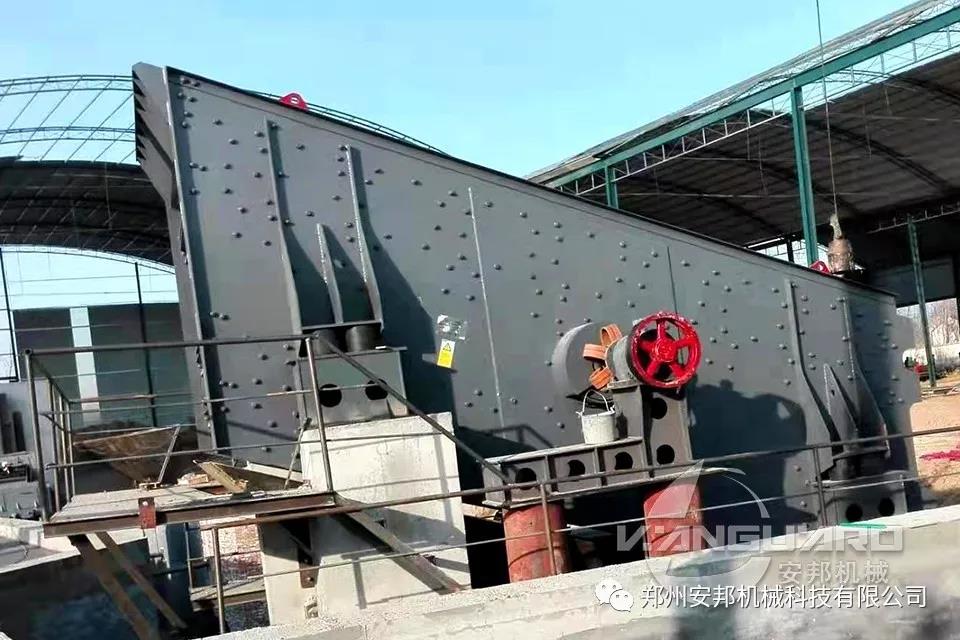 A
s a professional manufacturer of mining machinery which mainly produces crushing and screening machinery and all other ancillary equipment, Vanguard Machinery will continue to strictly control product quality, fulfill service commitments, respond to national policies, and strive to provide customers with more efficient, environmentally friendly and comprehensive equipment and solutions to achieve new heights in sales performance and brand influence this year.