This year marks the 40th anniversary of China's reform and opening up. Success only comes through hard work. During the past 40 years, we in China have forged ahead with perseverance and made historic achievements in development. This year is also a landmark year for Vanguard Machinery. Although our strength is negligible, it is also a solid foundation for the development of our great nation. We always adhere to the original intention and take customer satisfaction as our tenet, national prosperity as our goal, and the realization of the Chinese dream as our dream. With ingenuity, persevering exploration and endless innovation, we will make every screw perfect, and shoulder responsibility of making contribution to national prosperity.
As the year 2018 is coming to an end, let's look back on the past and envision the future together with Vanguard Machinery.
Strengthening both hard power and soft power
This year, all staff in VANGUARD were diligent, self-disciplined and conscientious. The company has refined management of the 130,000 square meters production plant area and upgraded and introduced more intelligent and specialized processing equipment. Moreover, our company strictly controls the production process. From the signing of the contract, the successful test-running to the loading, we always focus on details, stick to quality. Many customers and friends at home and abroad have witnessed the changes and growth of Vanguard Machinery. While Vanguard Machinery has won support and applause, our customers are full of confidence in the further cooperation with us.
Improving Quality by Innovation and Nurturing Brand by Quality
Pursuing innovation is the result of the general trend. Only by firmly grasping the core of technological innovation, breaking through the key core technology and creating our own hit products and unique skills can we gain a larger share of the market. This year, Vanguard Machinery has fully concentrated on the development of crushing and sand making series products and perfected and upgraded the 6CX European type jaw crusher, 6FX European type hydraulic impact crusher, CP series multi-cylinder hydraulic cone crusher, 5X series sand making machine, VP series mobile crushing station and other star products. We upgraded and improved our products from the perspective of economic efficiency, energy saving and consumption reduction, and optimized the product performance again. Therefore, our compaby has gained high recognition from customers in such aspects as sand making, large-sized material crushing and construction waste crushing.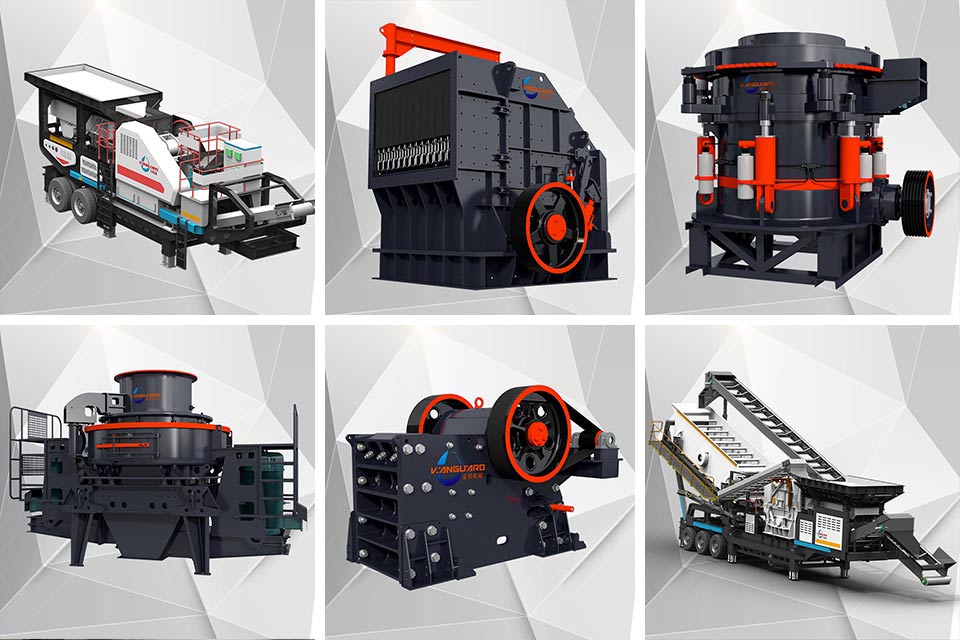 Global expansion, key markets development
This year, in order to constantly expand global brand awareness, the staff of Vanguard Machinery- a professional mining machinery and plant manufacturer providing overall solutions can be seen in the Philippine International Building Materials Exhibition, MiningWorld Uzbekistan, Bauma China and other well-known international industry exhibitions. To improve its competitiveness, Vanguard Machinery has never been low-key. China has a dream, which makes world and social peace; VANGUARD has a dream, bold to go out and will be accepted. Vanguard Machinery has strength and confidence to provide more and more customers with better China-designed equipment.
Each farewell to the past is to say hello to the new beginning. Looking ahead, we will find our way forward. Looking ahead, we will have more faith and strength. Looking ahead, Vanguard Machinery is full of pride, because the future brings us hope and opportunities. Vanguard Machinery will remain true to its original aspiration, has the courage to break new ground, stick to self-improvement, and greet the world with more efficient products and high-quality services.