Since this year, because of the extreme shortage of sand and gravel and the widened price gap between sea sand and river sand, some units and individuals have illegally mined sand for the sake of illegal interests, in spite of the relevant policies issued by local governments to restrict the use of sea sand and river sand. It is understood that due to years of excessive exploitation of inland river stone and gravel, the ecological environment and safety of the river has been overwhelmed, and the stone and gravel resources are nearly exhausted. According to the requirements of the Ministry of Water Resources, it is forbidden to mine sand from the main stream of the Yangtze River in Yibin from June 1st to September 30th. In response, Henan Provincial Water Conservancy Department issued a notice, requesting the market of manufactured sand be investigated to provide data for supporting the decision-making of replacing natural sand with machine-made sand.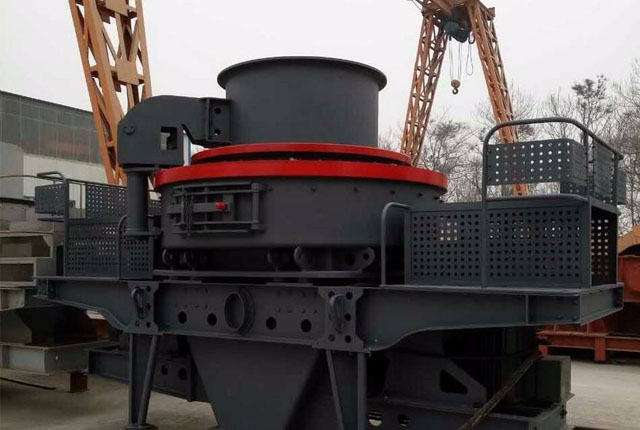 The so-called machine-made sand is a kind of rock particle with size less than 4.75 mm, which is made by mechanical crushing and screening after soil removal. The raw materials of machine-made sand are abundant, so as long as there are stones, the machine-made sand can be produced, meanwhile, the urban construction waste and mine tailings can also be processed into machine-made sand raw materials. Compared with river sand, the use of high-quality manufactured sand can better control the construction quality, and it also has greater advantages stable and low price.
As a professional manufacturer of mining machinery that mainly produces crushing and screening machinery and supporting equipment, Zhengzhou Vanguard Machinery Technology Co., Ltd. has developed a new generation of intelligent operation controled crushing equipment--5X series new type sand making machine, which based on the original high performance VSI series, and combined with the actual operation of equipment under different working conditions and feedback suggestions from operators.
Design Concept: Material is fed into the crushing chamber by feeder, and then under the action of centrifugal force produced by high-speed rotation, it collides with the other part of the material which distributes around the impeller in umbrella form. Then, in the strong eddy current formed between the impeller and the casing, crushing between materials and between materials and liner are used again or more times for colliding, rubbing and crushing. Finally, the the crushing material discharge from oulet that the lower part of the 5X sand making machine.
Structure Composition: The vertical shaft impact crusher mainly consists of nine parts: feeding hopper, distributor, whirling crushing chamber, impeller, spindle assembly, base, transmission device, lubrication system and motor.
Application Range: 5X series new type sand making machine is widely used in various kinds of metal and non-metallic ores, cement, refractory matter, abrasives, glass raw materials, construction aggregate, machine-made sand, metallurgy and other industries. It is suitable for medium and fine crushing all kinds of ores and rocks with different hardness, such as iron ore, non-ferrous metal ore, corundum, bauxite, quartz sand, brown aluminum oxide, perlite, basalt and other high hardness materials.
Main Technical Advantages:
1.High passing ratio, convenient replacement for less wear resistant and more universal parts.
2.Fine crushing and rough grinding with high crushing efficiency and energy saving.
3.Strong passing ability of non crushing material, less affected by the moisture content of the material, and water content can reach 8%.
4. Good product shape, cubic shape and very low needle-flake content. It is suitable for aggregate shaping, artificial sand making and high-grade highway aggregate production.
5. The cavity type of crushing between materials and crushing between materials and liner can be easily replaced, which is suitable for more working conditions.
6. The middle door design can observe the working condition of the crushing chamber and replace the wear-resistant parts at any time.
7. Easy maintaince, frame can be opened and closed by Jack.
Customer Site Atlas: