What are river stones
river stone, is a hard, wear-resistant, stable chemical properties of silicate minerals, the river stone sand from natural river stones after crushing, sand making, screening and a series of processing is an important industrial mineral raw materials, which is widely used in the field of engineering water conservancy and hydropower, high grade road, highway, high-speed railway, passenger dedicated line, bridge, airport runway, municipal engineering, high-rise building sand production and stone shaping. Pebble sand is also widely used as aggregate for concrete. In recent years, with pebble as raw material processing of fine machine-made sand has also received high standards of manufacturers of affirmation and recognition!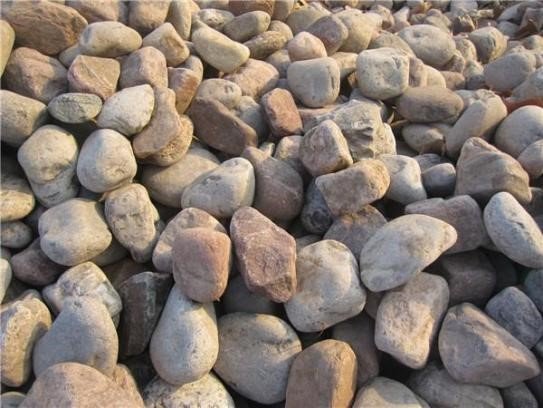 In addition to pebbles, granite, limestone, quartz sandstone, basalt and even construction waste can be used to process machine-made sand. Why are pebbles still so attractive? What are its main advantages?
1. river stones are widely distributed, rich in resources, easy to mine, and low in mining costs, which can meet the needs of large-scale productio.
2. river stones are hard rock, and their Platts hardness level is generally 2-3, the hardness coefficient is f=10-15, the texture is hard, compression, wear resistance and corrosion resistance are strong.
3. With pebbles as raw materials for processing machine-made sand, the amount of stone powder in the production process is relatively small, and the material is stable, the performance is good, and the quality of the finished product is easy to control.
4. The machine-made sand made of river stones has excellent quality and stable performance. It is the preferred construction sand for high-rise buildings, highways, municipal engineering, water conservancy and hydropower, bridges and other infrastructures.
The advantages of pebbles are the reasons for their popularity, but in order to process high-quality machine-made sand, it is particularly important to choose the right production equipment!
In general, sand making from river stone requires four steps: feeding, coarse crushing, fine crushing, and sand making. Because river stone is large in size, it needs to go through coarse crushing, medium and fine crushing, and sand making. In the link, there are a variety of equipment to choose from. The main equipment that needs to be used is jaw crusher, impact crusher, and sand making machine. The auxiliary equipment includes feeder, conveyor, and vibrating screen. If the local environmental protection is strict, dust and noise reduction devices are also required.
Main equipment for sand making from river stone
Coarse crushing equipment
Jaw crusher.The feeding size is large, which can meet the crushing of 125-1500m materials, and the output size is 10-350mm. It is commonly used for coarse crushing of materials, and it can also be combined with two equipment for medium and fine crushing. The equipment structure is simple and the crushing efficiency is high.
Medium and fine crushing equipment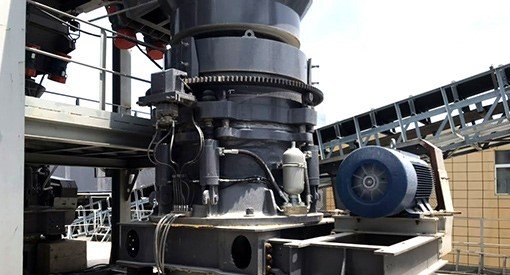 The cone crusher can be used for medium and fine crushing of river stones with high material hardness. Most of the materials after crushing are cube-shaped, and the feeding size should be smaller than 560mm. The equipment has the advantages of simple structure, low cost, and large output.
Sand making equipment: 5X series sand making machine, VSI series sand making machine and mobile sand making machine are all common sand making machine equipment. They each have their own advantages. They can crush river stones into sand that meets the requirements, and the sand making effects is better.
Sand washing machine equipment
The sand washing machine is mainly responsible for the end of the sand production line. It's used to remove impurities such as mud on the surface of machine-made sand. Through the sand washing procedure, the quality of machine-made sand will be better and the corresponding market value will be higher.
Vibrating screen
Vibrating screen is a relatively common screening equipment, which can screen various stones and screen out finished products of different particle sizes. Generally there are three-layer and four-layer screens, which are mainly used in the sand production line to form a cycle operation with the sand making machine.
Feeder and conveyor
They are two auxiliary equipment in the production line, but they are also indispensable. The feeder is generally used before the jaw crusher, and the conveyor is the connecting tool between the main equipment of the entire production line.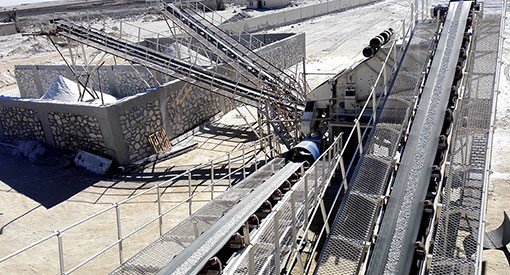 The combination of these main equipment is a sand production line. Specific model adaptation needs to be configured according to various requirements such as production capacity, electricity consumption, and finished product granularity.
Process flow chart of river stone sand production line
A reasonable combination of equipment and process can increase the overall benefits. Therefore, when developing the river stone sand making process for users, Vanguard mechanical engineers will first focus on understanding the customer's output, the requirements of the finished product, the surrounding environment, and whether it is a short-term trial operation or a long-term operation and so on. These are related to the investment cost and payback period.