Duang Duang Duang,
A crisp and powerful crushing sound,
One-stop crushing process,
On a construction site in the suburbs of Tianjin,
Vanguard Machinery Almighty Little Overlord LF250 Crawler Type Mobile Impact Crusher Plant,
is showing off.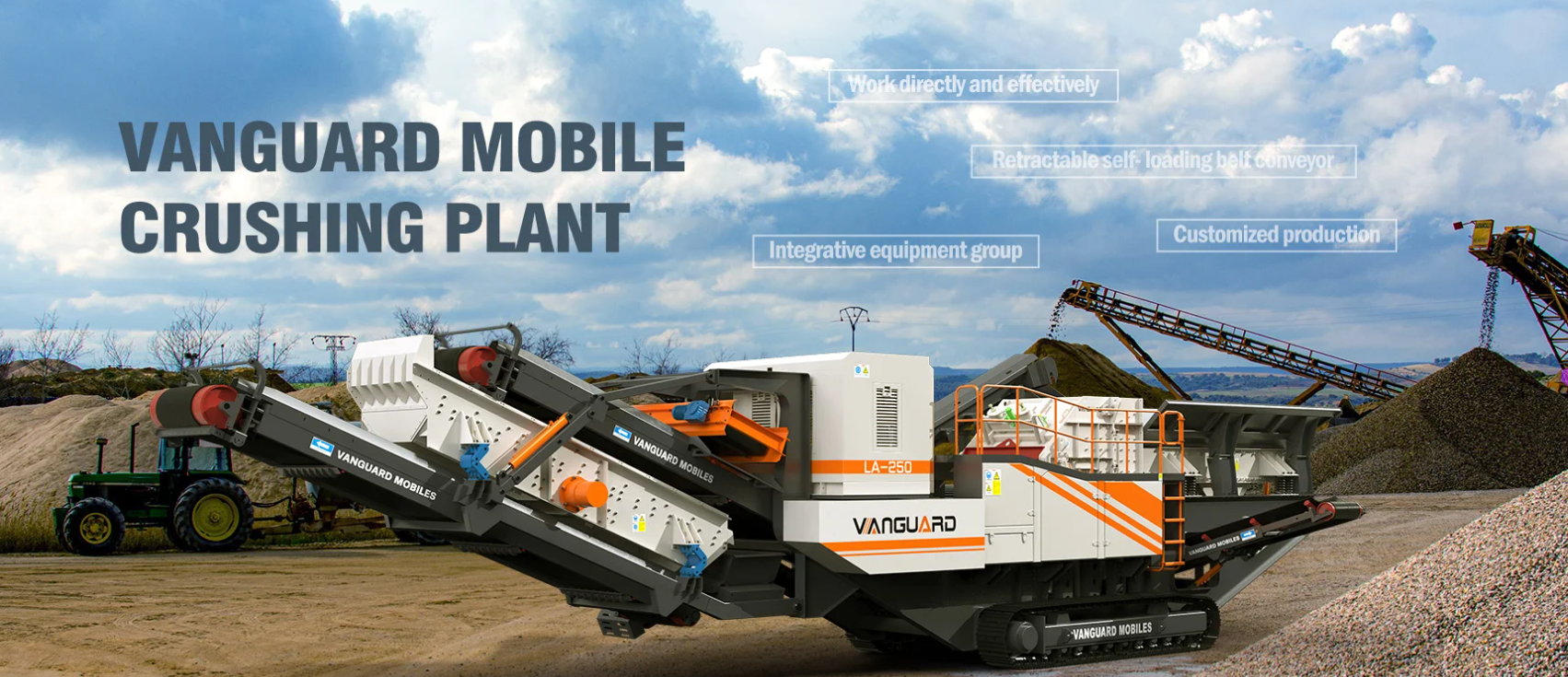 This is a typical construction waste recycling plant,
The complex mixing of raw materials and the high requirements for dust and noise,
But crawler type mobile crusher is not afraid,
It is durable, stable and fuel efficient,
Capture the hearts of customers and friends,
Let's walk into the construction site together,
Get a taste of it!
Project Information:
Customer site:Tianjin
Capacity:200-240 t/h
Material:construction waste
Equipment:LF250 crawler type mobile impact crusher plant
The massive generation and accumulation of construction waste is a major problem that China will face for a long time in the future. The recycling of construction waste is in line with the sustainable development strategy advocated by the government in recent years, and its recycled products are supported by the government. We can use a complete set of crushing and screening equipment to process construction waste into recycled concrete aggregates, raw materials for new wall materials, road base materials, etc. It can realize the economic, social and ecological benefits of the recycling, reduction and harmless of construction waste.
For example:
1. Waste bricks, cement concrete:It can replace ordinary sand and gravel for road base.
2. Waste bricks and tiles:It can be made into recycled bricks, blocks, wall panels, floor tiles and other building materials products.
3. Muck:It can be used for road construction, pile foundation filling, foundation foundation, etc.
4. Steel bars:scrap steel bars, iron wires, wires and other metals can be re-processed into materials for various purposes after being returned to the furnace.
The main links in the process of Vanguard Machinery construction waste treatment:
1. Pre-sorting and environmental protection treatment before crushing
(1). Sorting link:remove large debris in raw materials, such as wood, plastic, cloth, non-ferrous metals, cables, etc.;
(2). Iron separator link:equipped with a special iron separator device, the separation of steel bars and concrete is more thorough.
(3). For sundries and soil treatment problems:slag screening, dry air separation and water flotation.
(4). For dust and sewage problems:the main equipment is closed, and the pulse bag filter, spray system, sewage treatment system is arranged nearby to ensure that the discharge and environmental protection standards are met.
(5). For the noise problem:the production line soundproof workshop seal, low-noise dust removal equipment, main crushing feeding and screening equipment adopts a unique noise reduction design process.
2. Construction waste crushing treatment process
The process flow of the construction waste mobile crushing plant can be divided into two methods: screening first and then crushing and first crushing and then screening, usually equipped with jaw crusher, impact crusher, vertical shaft impact crusher, cone crusher, vibrating feeder and circular vibrating screen can be used for medium and fine crushing of construction waste and sand making. By crushing, sorting and screening construction waste, most of the finished products can be reused as renewable resources.
1. Factory regeneration - -using stationary equipment to deal with construction waste in the factory
It can be built a large-scale construction waste production line.
It can be produced in a closed workshop to completely solve all kinds of pollution.
It can produce all kinds of recycled aggregates with zero emission.
2. In place regeneration - use mobile equipment to deal with construction waste on site
Any mobile equipment is close to the processing point to reduce transportation costs and avoid secondary pollution.
Several forms of mobile equipment are combined with each other to produce a variety of recycled aggregates.
In the case of no power supply, it can select a diesel power drive.
3. After-sales service
(1).Technical guidance:Free guidance and assistance in equipment installation and testing, technical training for customer operators, and full life cycle services to ensure stable equipment operation and production compliance.
(2).Quality Three Guarantees: The product implements three guarantees, and the warranty period is one year, excluding wearing parts.
(3).Provide maintenance and repair services for life, with complete spare parts.
All equipment accessories, complete models, reliable performance, stable and durable. It can effectively ensure that customers can obtain the required parts effectively and timely, and reduce the downtime of customers for maintenance.
Vanguard Machinery's construction waste treatment customer case: