Recently, Vanguard Machinery's after-sales installers have been working in the production site of a mining area in Hunan Province. The project is a 150tph limestone crushing production line, which has entered the stage of equipment installation and commissioning.
Project overview:
Project Name: 150tph limestone crushing production line
Capacity: 150 tons per hour
Contractor: Zhengzhou Vanguard Machinery Technology Co., Ltd.
Configuration: ZSW380*96 vibrating feeder, PE600*900 jaw crusher, PF1214 impact crusher, drum screen and non-standard parts, belt conveyor, electric control cabinet and other ancillary equipment.
Construction Progress: The equipment installation is completed at the end of July and will be put into production soon.
Photos from the scene: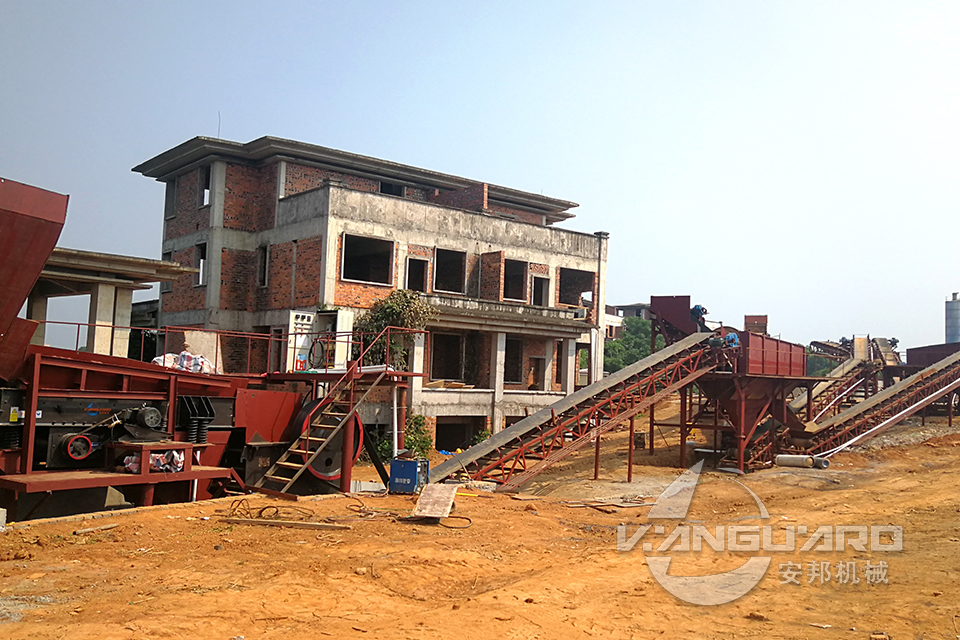 Introduction of processed materials:
The main component of limestone, calcium carbonate (CaCO3) which comes in black, gray, white, yellow, and brown colors, is widely used as building materials and industrial raw materials.It can be directly processed into gravel and burned into quicklime. With the entry of high-grade calcium carbonate materials and fillers into the Chinese market, the domestic technological progress has been promoted, the rapid growth of deep-processing varieties of calcium carbonate in China has been accelerated, the direction of diversification, specialization and refinement has been developed rapidly, and more application fields have been expanded.
Crushing production plant can be used to process large or small pieces of limestone in cement factories , so as to meet the national use standards and customer requirements. It features easy use, more uniform particle size of crushed products, long service life, low noise, small dust, easy maintenance and repair, less vibration, etc.
Regular limestone processing flow sheet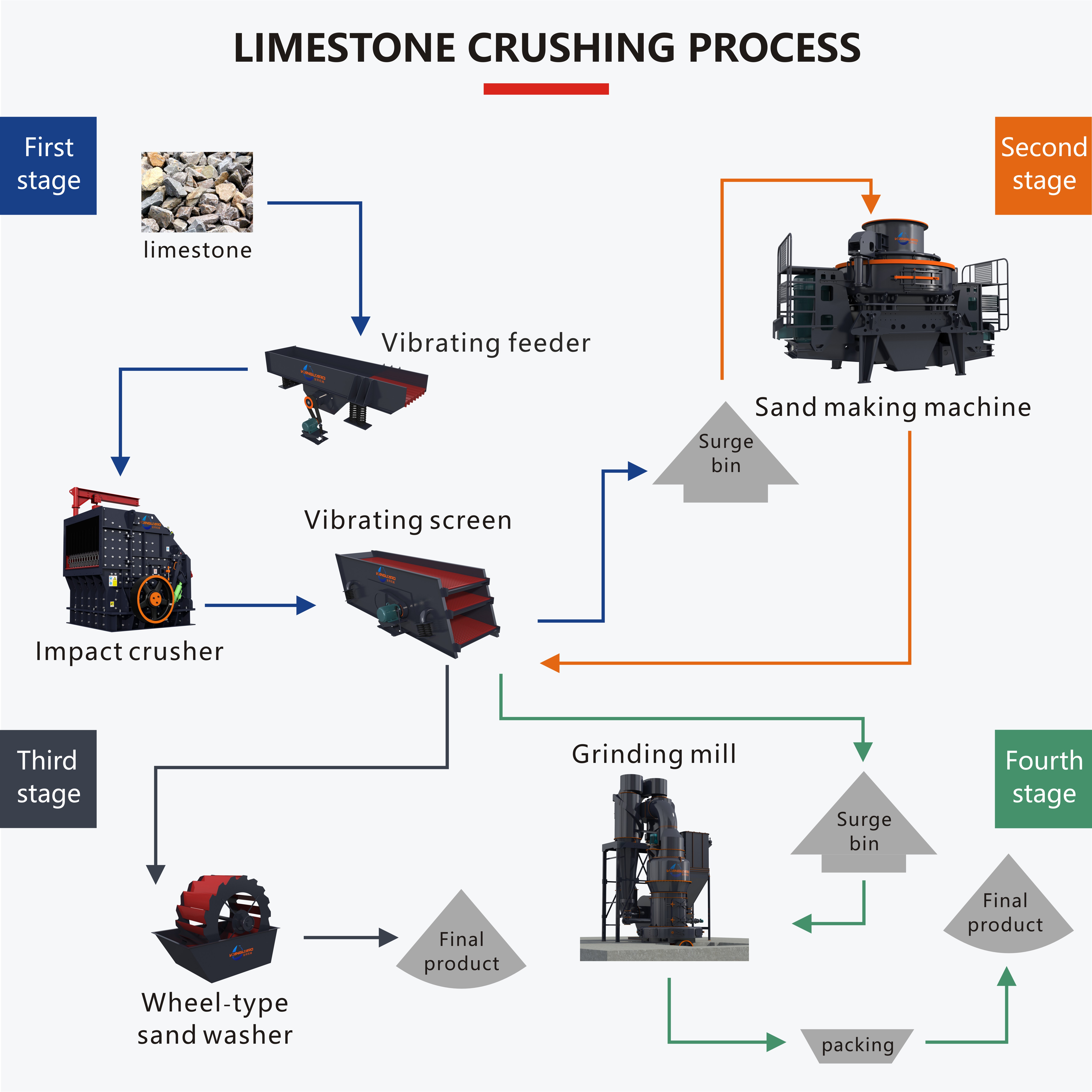 It is known that after the completion of the production line, high-quality materials demanded by customers for road construction will be produced, and the development prospects is good.