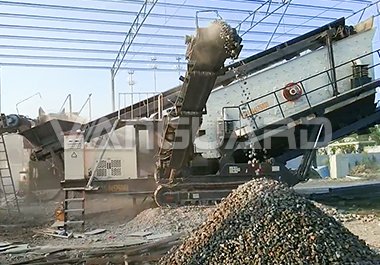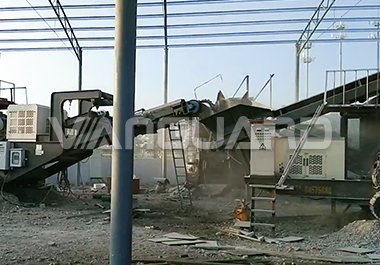 Configuration:LA96 Crawler Type Mobile Jaw Crusher Plant + LA830 Crawler Type Mobile Cone Crusher Plant + LA1860 Crawler Type Screening Plant
Material:construction waste
Capacity:200T/H
Project Overview:
The construction waste concrete block of the project is crushed and sand making for reused, using the integrated crushing and screening process of jaw crusher, cone crusher and screen with high capacity and high-efficient, and improves the efficiency of material storage.
Project advantage:
Hydraulic folding design, equipped with air brake, reducing downtime for convenient on-site movement and easily transport from one place to another. The degree of automatic control and full hydraulic design make the equipment convenient for operation, maintenance, and maintenance, and operators can control the equipment after simple training. The size of the equipment is convenient for transportation and not restricted by the site. It can be installed quickly in 10 minutes, making the transition timeless and achieving higher production benefits faster.
Service Guarantee
In order to prevent the rights and interests of customers from being infringed, Vanguard reminds customers and friends: Please order products through the official website of Zhengzhou Vanguard, or call the Unified Sales Hotline:+86-371-5557 8880;Or send mail to:info@vanguardtec.com,We will contact you as soon as possible to provide you with the most professional service in the industry.